TassGrip™ Anti Slip Resin Systems 
The ideal anti-slip solution for nosings, step treads, risers, glass walkways and ramps
TASS are proud to introduce our TassGrip™ anti slip services to the corporate and retail world.
Our patented anti-slip resin finishes can be applied into virtually any surface including natural stones, terrazzo, ceramics, porcelains, glazed tiles, metal treads, wood and glass.
Our system provide a reliable, long lasting, slip-resistant, Equality Act 2010 compliant profile and are suitable for heavy foot traffic.
Independent testing gave TassGrip PTV results of 66 (dry) and 61 (wet), our resins are one of the premium slip resistant products on the market today.
All products can be retro fitted as well as factory installed.
Independent Slip resistance test result certificate for TassGrip can be downloaded from link below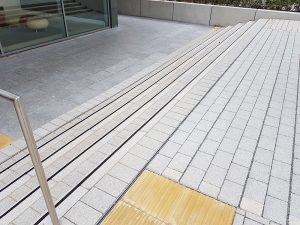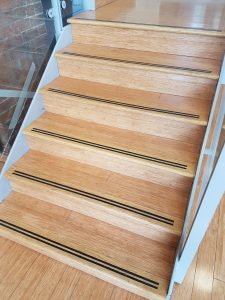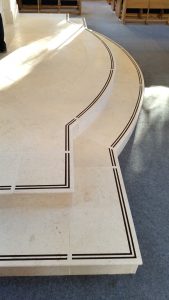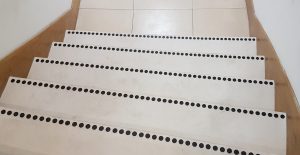 Stocked Anti-Slip Resin Colour Swatch Below
Bespoke RAL colours including luminous are available upon request