TASS Anti Slip Flooring Products and Services
Supplying Anti Slip Products and Services - UK and Worldwide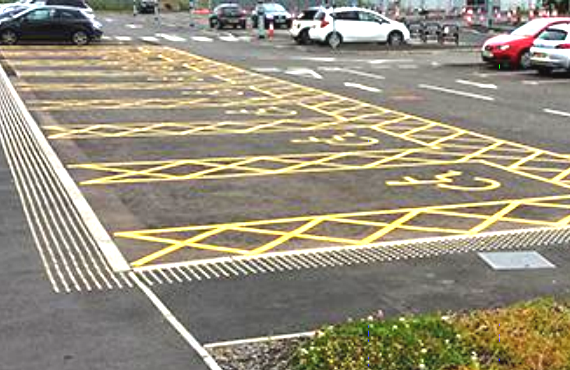 TASS Anti-Slip. – The global anti-slip specialist.

British Designers – Manufacturers – Suppliers – Installers.
Boasting over 30 years combined experience within the anti-slip and health and safety industry, TASS Anti-Slip supply our services and products to major companies in the tiling, step tread and flooring industry
TASS Anti-Slip offer a complete design, manufacture, supply, and where required, installation service of our unique "first to market" patented anti-slip treatments which include:
TassGrip™ Anti-Slip Resin
Home-Grip Sanitary Resin
TassTrim Step Nosings
Bumpeez™ Tactiles
Bumpetz Corduroy Trims
All our products come fully guaranteed and have been endorsed and licensed for use by government bodies such as London Underground, Network Rail, German Rail DB Bahn and the European Water-park association.
Boasting corporate clients including the Marriott, Sheraton and Taj Palace hotels, we strive for a positive corporate image. Our motto is "first impressions, lasting impressions" and we believe our full range of products will help you and us achieve this aim.
Check out our portfolio or visit our YouTube channel for product fitting guides. For more information contact us online or call us directly on 0191 549 6040
Testimonials
this is a subtitle
Thanks very much for your work on the steps and at such short notice. Very neat job and will make the site safe from accidents. The Facilities Manager has already had positive feedback from tenants and is pleased with the finish.

LUC – Tom Bradford | Landscape Architect
Exceptional products and excellent services. The quality of the products supplied by TASS is exceptional and no greater expense than alternatives we had considered. Would highly recommend TASS for any and all commercial anti slip product requirements.

London Underground
Outstanding products with an excellent custom service. TASS manufactured, delivered and installed, great job. Would recommend without hesitation.

ICIS Systems